| | | |
| --- | --- | --- |
| | Categories | |
| | | |
| --- | --- | --- |
| | Manufacturers | |
| | | |
| --- | --- | --- |
| | Company Information | |
| | | |
| --- | --- | --- |
| | Information | |
The Threat of Bump Keys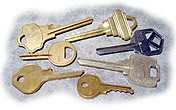 You may have never heard of a bump key, but you can be sure that the bad guys have. Bump keys enable a thief to open a door or similar lock in seconds with no special tools. Lock picks are nothing new, but bump keys possess a deviant twist: they can be made in just a few minutes with no special tools, and they are made from any common key. Once a bump key is obtained, it will open almost any lock that the key can physically slide into. In America, almost all the locks sold in hardware stores can be opened with just two different bump keys. The method of opening these locks with a bump key is easily learned, and takes only a little skill. This is why the bump key threat is a growing problem to millions of homes and businesses in America and worldwide.

Unfortunately, the information on how to make them, and the sale of them appear all over the internet, and as a result the problem affects locks all over the world. The first country to report crimes committed with a bump key was Germany, where the problem is widespread. The bump key finally found it's way to the U.S. on August 2nd, 2006, when Newsweek ran a web article on bump keys that started a public media spread of the information. Soon thereafter most of the news media organizations ran similar stories on the bump key and what it is, and how it's a threat to all of us.

The bump key has been around for many, many years in the locksmith community, but has just recently surfaced on the internet and news media sites. There are video sharing websites showing people opening their own doors in seconds with a bump key. There are even websites set up both here in the U.S. and internationally selling these burglary tools. Auction sites sell them as well although they are considered prohibited items. And, through a research project conducted by Bay Area Locks, bump keys are easily duplicated at the major hardware stores since they look like ordinary keys, essentially spreading the problem.

The bump key threat is real, and the time is now to be informed about the problem and have the opportunity to do something about it. Bay Area Locks carries a large selection of high-security locks for your home and business that foil the thieves.

To learn more, here are some additional links about bump keys:


My comprehensive eBay Guide regarding bump keys and high security

Additional Information on the bump key from Bay Area Locks

Bump Keys in the Media


Engadget Article by Marc Tobias of Security.org



Wikipedia Entry for bump keys



Snopes Report (urban legends and myths)


---

Bump keys have been around for almost 80 years


Thanks to the U.S. Patent Office, there is proof of the existence of bump keys way back in 1928, although they were not called bump keys at that time. Mr. Hiram R. Simpson filed U.S. Patent #1,667,223 for a lock picking device that operated on the same principle as the bump key. Click on the thumbnails to view the full size images of the patent filing.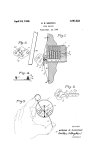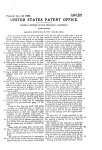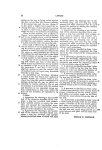 ---

Information about the so-called "WD-40 fix"


There are news media agencies reporting that spraying WD-40 in the lock prevents the bump key from working, however this information is absolutely wrong. Any lubrication in the lock actually helps the bump key technique because it makes the pins jump in the lock much easier than it would on a lock with may have dirt, wear and tear, or other obstructions making bumping more difficult. In my own personal experience with bump key testing on homes and businesses of Bay Area Locks customers, when a lock is old or difficult to open, lubrication always makes the bump key work. Please do not consider WD-40 or any other lubrication as a preventative measure. Medeco has also released information about this as well to locksmiths and how the media is spreading the information on WD-40.



---


| | | |
| --- | --- | --- |
| | Reference | |